The British and Irish prime ministers will visit Belfast on Monday to mark the restoration of devolution in NI.
On Saturday, a new power-sharing government was formed by Stormont's five main parties.
They agreed a deal with the governments that includes extra funding for NI, but the exact figure is not yet known.
Boris Johnson and Leo Varadkar will meet the first and deputy first ministers to discuss the new executive's priorities.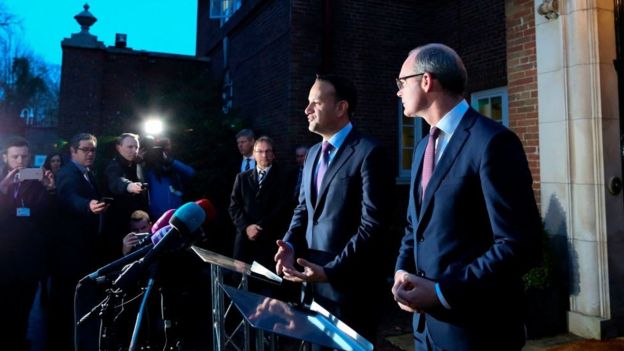 Ahead of the trip, Mr Johnson described it as a "historic time" for people in Northern Ireland.
"I look forward to meeting with the new executive and hearing about their plans for the future, including driving forward much needed reforms to public services and resolving the current health strike."
Comments
0 comments